Michael W. Twitty is an African-American and Jewish writer, culinary historian, and educator. He is author of The Cooking Gene.
Posts By This Author
'I Want People to Eat Their Way Across the Diasporas'
, 08-05-2019
E. Ethelbert Miller interviews Michael W. Twitty, author of 'The Cooking Gene.'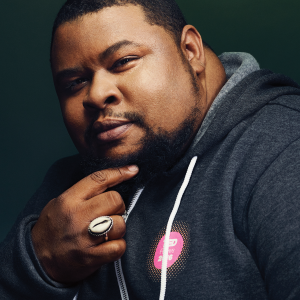 What is at the root of what one tastes? This is not an Alex Haley-like koan, but rather a historical and spiritual question.
Early in my career as a writer, I met Vertamae Smart-Grosvenor, author of Vibration Cooking or, The Travel Notes of a Geechee Girl. When she lived in Washington, D.C., we met on occasion at the local Safeway supermarket. Smart-Grosvenor was an American culinary anthropologist—and a food writer with a wonderful sense of humor.
Culinary historian Michael Twitty's The Cooking Gene falls in the lineage of Smart-Grosvenor and maybe even the work of novelist and folklorist Zora Neale Hurston.
I first met Twitty years ago at Howard University in D.C. He was usually sitting in the main office of the African-American studies department in conversation with the secretary, Joyce Rose. One day I became aware of a change in his dress. Twitty may have been the only black person on Howard's campus wearing a yarmulke.
Being black and Jewish is not new but remains intriguing. Howard is a place that prides itself on attracting a large number of students from Africa and the Caribbean. It upholds the tradition of advocating racial integration as well as the tenets of black nationalism. It's an institution that can enhance one's understanding of the various factors that define the black experience.