Rabbi Michael Rothbaum is spiritual leader of Congregation Beth Elohim in Acton, Mass. He serves on the advisory boards of the Jewish Alliance of Law and Social Action (JALSA) and the New England Jewish Labor Committee, and is a member of T'ruah: The Rabbinic Call for Human Rights. He lives in Acton with his husband, Yiddish singer Anthony Russell.
Posts By This Author
The Blood We Are Seeing in the Street Was Always There
06-04-2020
In Exodus, the Egyptians shed innocent blood. Then God made this blood visible for all to see.
Passover During a Pandemic: The Art of Surviving and Thriving
04-01-2020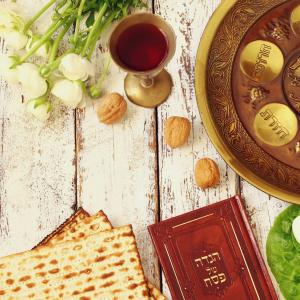 We have survived catastrophe in the past. And not just survived – ultimately, we thrived.