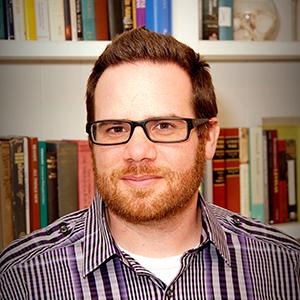 Michael Jimenez holds a Ph.D. from Fuller Theological Seminary and is the author of Remembering Lived Lives.
Posts By This Author
My Journey into the Vastness of Latin American Literature
10-04-2018
One of the highlights of my trip to Costa Rica was visiting Teatro Nacional de Costa Rica in San Jose. Taking a break from the beaches and after consuming a healthy amount of papaya and platanos, I wanted to go there to see the area outside the theater, which has busts of some of the Central American country's famous writers: Eunice Odio, Joaquín Gutierrez, and Yolanda Oreamuno. After the visit, with the help of some of my tias and primas, I even brought home a few books from these authors. They were particularly pleased I was interested in reading literature from Costa Rica.
Augustine, the Mestizo One
03-27-2018
How I came to see St. Augustine as part of my family.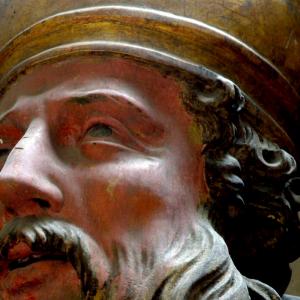 "I DIDN'T KNOW YOU WERE MEXICAN?" "Oh, your dad is from Puerto Rico?"
These are probably the most common replies I received throughout my childhood, when someone found out my last name. At one point, exhausted of explanations, I started to reply in the affirmative to whatever Latin American country was chosen.
However, the response to my name has changed in the last 10 years or so. Now when I tell someone my father is from Costa Rica, the most common reply is about a vacation they took with their family, or that they know someone who plans to retire there. Pura vida.
However, this small Central American country did not represent a paradise for my father as a child. His childhood was rough. When my father was around 8 years old, one year shy of my oldest son's age, he was dropped off at a stranger's home. He worked for this family for almost a decade, a few of his relatives visiting on rare occasions. There is no nostalgia in the messy details of his recollection.
By his own estimate, God has since blessed him: He is now father, foreman, pastor, and, recently, grandfather. The U.S. was a refuge, a place of opportunity, for the man with a fifth-grade education who grew to read St. Augustine for pleasure and instruction after dinner. I grew up in that man's shadow.
The hardships he experienced as a child were denied his two sons: We had a happy childhood. I learned to accept my mundane, middle-class biography, realizing my script would not contain the dramatic details of my father's life. My Christian conversion story produces a yawn in even the most-sympathetic listener. My "rebellious" teen years—a manufactured mistreatment molded by myself—paled in comparison to the real struggles that my father went through.
One of my favorite pictures of my father when he was younger is a photo of him with his abuela (grandmother). I never met her. Out of the few black-and-white photos of my dad that we have, this is the only one I can recall that he is smiling. He decided to take the Jimenez name because of his abuela. He eventually left Costa Rica in the late 1960s; after his abuela died, nothing tied him to the country.
In the U.S., he heard the command to "take up and read" to discover that the New Testament was like no other book. After the New Testament, he returned to St. Augustine, but read him with different eyes. He discarded numerous religious and philosophy books that left his soul empty. But not St. Augustine.