Michael J. Iafrate is a theologian, songwriter, and activist from West Virginia. He is a doctoral candidate at the University of St. Michael's College, University of Toronto, and serves as Co-Coordinator of the Catholic Committee of Appalachia. His most recent album, Christian Burial, was released in 2017.
Posts By This Author
Religion Writing in the Time of Trump
02-21-2018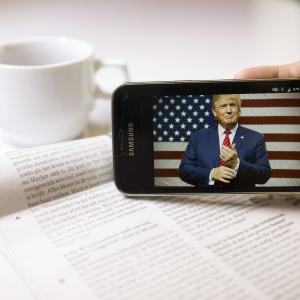 Back in September, America rightly called on Catholics to "fight racism at every turn." Yet Catholic media has yet to really give a good example of how to do that when it comes to reporting on Catholic Trump supporters.