Mary Beth McCauley writes for Religion News Service.
Posts By This Author
Pope Francis Is Coming to Philadelphia
11-17-2014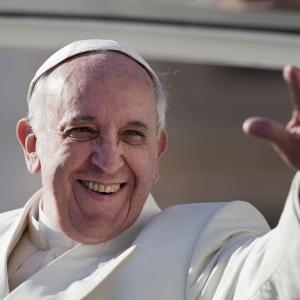 Mayor Michael Nutter announced the news Nov. 17, after the Vatican officially confirmed what has been rumored for months — that Pope Francis will visit the city in September 2015 for the eighth World Meeting of Families.
Nutter said the visit here was part of what is anticipated to be a three-city trip to the U.S. The pope is expected to visit New York City and Washington, D.C. He has been invited to address both the U.N. and the U.S. Congress, though official acceptance of those invitations has not yet been made, said Bishop John J. McIntyre, auxiliary bishop of Philadelphia, who represented Archbishop Charles J. Chaput, who was in Rome.
Donna Crilley Farrell, executive director of the global Catholic conference on family life, said the pope's final schedule is still being worked out, but the pontiff will be present at a Sept. 26 Festival of Families — a three-hour program of song, dance, prayer, and testimony, which will take place at the steps of the iconic Philadelphia Museum of Art. The next day, Sept. 27, the pope will celebrate Mass in the same place.
An estimated 1.5 million people are expected for the festival — the culmination of the Sept. 22–27 World Meeting of Families. More than 2 million are expected for the Mass.
Holy Week Music Sets a High Bar, But One Church Rises to the Challenge
04-16-2014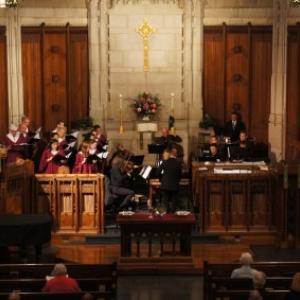 Think Christmas, and carols come to mind: "Joy to the World," "Silent Night," "The First Noel." But think of the other great Christian season — Holy Week and Easter — and most people draw a musical blank.
That's a shame, say church music experts, because the great trove of Holy Week music is firmly rooted in church, where, depending on location, tradition, and taste, believers hear everything from folk music to Gregorian chant, from classical requiem Masses to Passions by modern composers.
"The music written for Holy Week is some of the richest in our literature," said David Ludwig, dean of artistic programs at Curtis Institute of Music in Philadelphia.