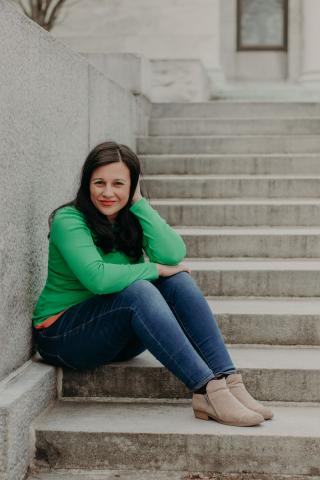 Marlena Graves (M.Div) is a bi-racial, bilingual Puerto-Rican. She is the author of The Way Up Is Down: Becoming Yourself by Forgetting Yourself (IVP, July 2020), Forty Days on Being a Nine: Enneagram Daily Reflections (IVP, Winter 2021), A Beautiful Disaster: Finding Hope in the Midst of Brokenness (Brazos Press, 2014), Who's My Neighbor: Loving Our Neighbors as God Loves Us (Discovery House Publishers), and over 200 articles in a variety of venues. She is pursuing her Ph.D. in American Culture Studies at Bowling Green State University with a focus on evangelicals and race, immigration, poverty, and possibly gender. She lives in the Toledo, Ohio, area with her husband and three daughters.
Posts By This Author
Jesus Was A Refugee
10-19-2021
Advent reminds us that even the God of the universe sought asylum in the wake of violent oppression.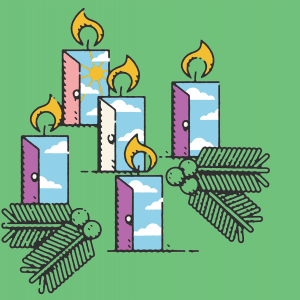 I SIT IN one of our robin's-egg blue chairs on our front porch, one of my favorite places on earth. It has been a haven of peace, a slice of paradise amid the pandemic. It is dark. And late. And chilly. No one is around. Looking up between two branches of our mature red maple, I can see at least one star twinkling.
My mind's eye turns to the stars in the desert. I dream of laying down, blanketed by the desert night, and staring up at the Milky Way in a reverie of wonder. Suddenly my thoughts shift to the shepherds on the night of Jesus' birth who were minding their own business and about to turn in for the night. I imagine them comforted by the constant companionship of their night lights—the stars—and their sheep, whose bleating lulled them to sleep in the wilderness.
On this night—and really all throughout the year—I cannot stop thinking about how a mass choir of angels unexpectedly appeared to the shepherds to announce Jesus' birth. Advent. Why appear to those looked down upon as poor societal nobodies? Why parade through and light up the night sky in concert for those the world deems to have little to no worth? Who would believe their testimony anyway?
We Are the Midwives: Christians Must Decry Ongoing Family Separation
06-17-2020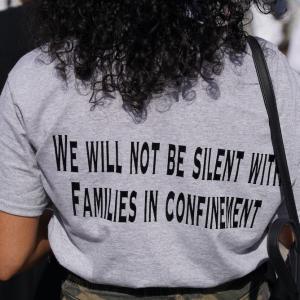 Two years after the crisis of family separation horrified the nation, we face a repeat — this time under the cover of the COVID-19 pandemic. Multiple agencies report that parents in detention are being forced to make an impossible decision: Sign a form releasing their children from custody and detention (who knows what will happen to them?) or remain in indefinite detention with their children in unsafe conditions with no defense against the coronavirus.