Maria Shriver is a mother of four, a Peabody and Emmy Award-winning journalist and producer, a six-time New York Times best-selling author, and an NBC News Special Anchor covering the shifting roles, emerging power and evolving needs of women in modern life. Since 2009, Shriver has produced a groundbreaking series of Shriver Reports that chronicle and explore seismic shifts in the American culture and society affecting women today. Shriver was California's First Lady from 2003 to 2010 and, during that time, she spearheaded what became the nation's premier forum for women, The Women's Conference. Shriver's work is driven by her belief that all of us have the ability to be what she calls Architects of Change — people who see a problem in their own life or the community around them, then step out of their comfort zone and do what it takes to create the solution.
Posts By This Author
There Is No Room for Love In Judgment and Shame
03-19-2014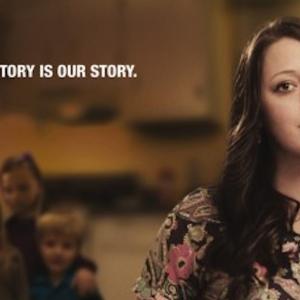 "There is no room for hate in love." – A wise girlfriend once told me to remember that.
Let it land.
Soak it in.
She's right. But, I would add another line: "There is also no room for judgment and shame in love."
I just made a film, Paycheck to Paycheck, about an inspiring and courageous woman named Katrina Gilbert. It's the kind of film that I believe will stay with you long after you see it.