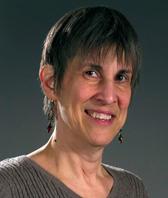 Marcia Good is senior professional lecturer of anthropology at DePaul University in Chicago.
Posts By This Author
The Writing's on the Wall
04-25-2018
Sometimes the best textbook for learning can be found by walking through city neighborhoods with open eyes.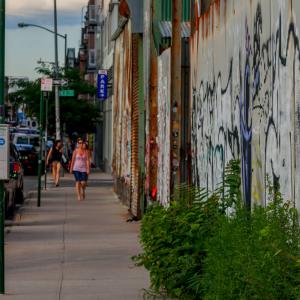 "The walls are the publishers of the poor." —Eduardo Galeano
She had a simple assignment. Walk into the botánica, buy something small, and at minimum exchange greetings with Doña Victoria, the owner who knew she would be seeing random students from DePaul University in Chicago, where I teach, coming in during the week.
But the student sat outside on a bench, pretending to text instead. Why? She admitted that she hesitated going in "for reasons I'm not very proud of"—there were four people on the street, all of them older than her and speaking Spanish, a language she didn't understand. Three of them had tattoos and piercings. Was she encroaching on their neighborhood? Would that be considered offensive?
When you feel scared and intimidated, what do you do next? She busied herself in her phone until she thought they were gone, and then entered the store.
Later, she wrote:
So I went in, only to discover they were inside as well. I quietly went to look at candles, hoping no one would talk to me. However, the lady I wrote about to the class—the mother who had come to ask Doña Victoria for a prayer of protection for her son, the woman who helped me pick out a candle and patiently answer all of my questions—was the same woman I had avoided outside of the store. She was so willing to help a complete stranger who was so obviously not from the area that I felt incredibly guilty for judging based on her appearance.
Even though I am well aware this entire story sounds like something out of one of those "Chicken Soup for the Soul" books for preteens that teach lessons of cultural acceptance, volunteering for good, creating lasting friendships, etc., everything is completely true and the significance is only becoming apparent as I reflect back. I witnessed the blessing of candles for long-lasting love and safety from violence that day. I also walked away with a unique experience and new impression of Humboldt Park. No other neighborhood that I visited welcomed a complete stranger with such open arms.