Rev. M. Dele, a minister with dual affiliations in the United Church of Christ and Baptist denominations serves God's garden as a Climate Reality leader, board member of Virginia Interfaith Power and Light; and founder of Nature's Friends, a faith based permaculture institute dedicated to training "Earth First Responders" in vulnerable communities so that we All may adapt and thrive during climate change.
Posts By This Author
A Gospel of the Garden
04-23-2014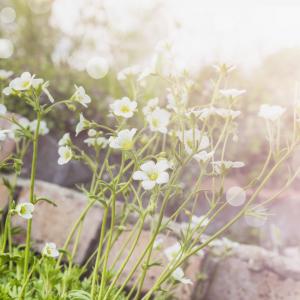 When God coupled the earth with the breath of eternity, our souls and the soil were fused and our destinies perpetually intertwined. While many of us have been taught that human beings have dominion over the Earth, we have not understood that what we do to Mother Earth, we do to one another and to God.
Dominion theology has led to domination, abuse, and destruction of Mother Earth and human communities. Every time we strip the land of its diversity, we strip a layer of humanity from our collective souls. Soil is also a community of diverse beings — some visible to the naked eye, some microscopic. A diversity of beings distinguish fertile soil from lifeless dirt. When industrial agriculture or chemical spills make these beings homeless, our soil becomes dust and is gone with the wind. Regardless of their visibility to the human eye, maintaining the homes of microbes intact, is what keeps the land fertile for growing crops which feed human beings. Adding microbes to "the least of these" who deserve our protection is truly an act of self preservation.
Respect and protection is a recurring casualty of dominion theology in that dominated land requires dominated people to work it. Plantations required slaves, and agribusiness requires exploited immigrants. Generational shame was whipped into the minds of enslaved Africans as their backs were abused in cultivating the land. Over the course of 400 years, a healthy relationship with Mother Earth was one of those legacies lost, stolen, or strayed for many African Americans. Restoring a healthy relationship with the land is a vital prerequisite for our urban youth to turn their food deserts into an oasis of food sovereignty.