Lyndsay West is a University of Virginia graduate with a major in Religious Studies and Psychology.
Posts By This Author
Reconciling God's Grace In a Time of Mass Incarceration
04-18-2017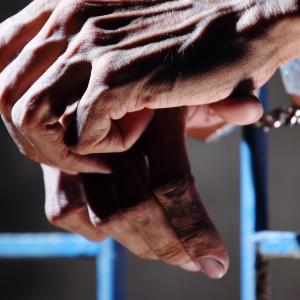 Paschal pardon here exemplifies a miscarriage of justice for one of the prisoners. The custom condemns Jesus, whose guilt is dubious. Ultimately, Jesus divinely conquers the unjust system at hand when he walks freely among his disciples in the flesh, three days after he is crucified as a criminal. But the possibility of a triumphant erasure of crime in the U.S. is limited. Constitutionally, the president can offer clemency — or "leniency" — for any federal offense, aside from cases involved with impeachment, by two methods: commute, which lessens the sentence but retains civil restrictions like the loss of the right to vote, or pardon, which eliminates the sentence entirely.