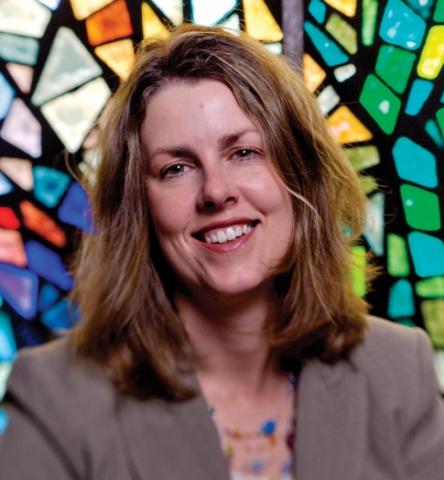 Lori Brandt Hale is associate professor of religion at Augsburg University in Minneapolis and co-author of Bonhoeffer for Armchair Theologians.
Posts By This Author
Is This a Bonhoeffer Moment?
, 12-20-2017
Lessons for American Christians from the Confessing Church in Germany.
Are we in a "Bonhoeffer moment" today?
It is common to wonder what we would have done if we lived in history's most challenging times. Christians often find moral guidance in the laboratory of history—which is to say that we learn from historical figures and communities who came through periods of ethical challenge better than others. Christians who wish to discern faithfulness to Christ often look back to learn how others were able to determine faithful discipleship when their contemporaries could not.
With this in mind, Dietrich Bonhoeffer may help us out today.
Bonhoeffer was a German theologian and pastor who resisted his government when he recognized, very early and very clearly, the dangers of Hitler's regime. His first warning about the dangers of a leader who makes an idol of himself came in a radio address delivered in February 1933, just two days after Hitler took office.