Lisa Daughtry-Weiss is a former senior director of foundation relations for Sojourners. Lisa has 20 years of experience with nonprofits. She was a Mickey Leland/Bill Emerson Hunger Fellow with the Congressional Hunger Center. She has worked with Child Fund International (formerly Christian Children's Fund), the Global Fund for Children, Oberlin College, Food Bank of Central and Eastern North Carolina, and the Centre for Development & Population Activities (CEDPA). She has a Master of Arts in International Relations and a Master of Public Administration from the Maxwell School at Syracuse University. She earned a bachelor's degree in English education from the University of North Carolina at Chapel Hill. Core competencies include policy analysis, program planning, evaluation of advocacy campaigns, and fundraising.
Lisa enjoys attending historical performances of music on antique instruments with her cellist husband, Daniel. They are the parents of Matthew and Sophia, who both have beautiful spirits. Lisa has found a wonderful church community in the Washington area as a member of Hyattsville Mennonite Church. She joins whatever church in town is most committed to social justice issues and has good music! During her years in New York, Ohio, and North Carolina, she has been a member of Methodist, Presbyterian, Mennonite, and American Baptist churches, which has given her a strong ecumenical background.
Posts By This Author
Sandy Hook Dad Testifying Before Congress on Gun Violence
03-06-2013
As a mom of two small children – one who is the same age as children killed in Newton – I cannot imagine how hard it must have been for this dad to speak about his loss at the Senate Judiciary Committee recently about a proposed assault weapons ban. Thank you for your courage.
Now it's time to ask Congress to show some courage and enact sensible measures to prevent gun violence. Too many parents have already lost their children.
Visit NBCNews.com for breaking news, world news, and news about the economy
Music for Small and Tall
08-23-2012
This year, as we start Sunday School and churches come back from summer schedule, I want to introduce you to one of my favorite singer/songwriters, Bryan Moyer Suderman. It's rare that you find music that appeals to all ages with a strong social justice focus, healthy theology, inclusive language, environmental concern, and really good musicianship.
As Brian McLaren and Dave Csinos wrote in the intro to Bryan's new CD: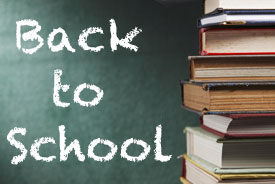 Bryan takes up the challenge of uniting the old and the young, the tall and the small, with songs of faith that echo the depth, beauty, struggle, complexity, and unconventionality of walking in the way of Jesus.
Bryan is a minstrel, a prophet, a visionary, and a follower of Jesus who invites listeners of all ages to join him in "infiltrating the world with the love of God." His music is captivating, his lyrics are theologically-rich and thought-provoking, and his voice invites us all to live God's kingdom wherever we are.