Lindsay Kuntz is the Director of the Office of the President at the Institute for Global Engagement (IGE) as well as the Director of IGE's Middle East Program, The Cradle Fund. She is a 2011 graduate from Texas A&M University with a focus on international politics & diplomacy, history, and Spanish. Lindsay tweets on behalf of IGE via @engageyourworld.
Posts By This Author
Time for Us to Do Something 'Fantastic' for Refugees
08-25-2015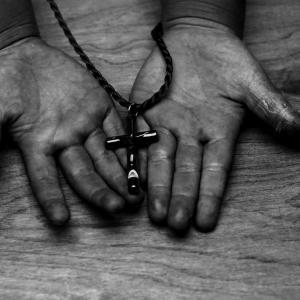 Three weeks ago, on Aug. 7, the American public had ample summer entertainment choices for killing time. There was the release of the latest Marvel film, Fantastic Four, which despite its fantastic failure with critics still had a $26.2 million opening. There was also the first GOP presidential primary "debate," which guest starred The Donald and drew 24 million viewers, making it the highest-rated primary debate in television history.
Meanwhile, in the Middle East, radicals weren't killing time at all, but making further advances. That same day, ISIS attacked Qariyatain, a strategically located town in the Syrian province of Homs. The attack is said to have resulted in at least 230 kidnappings.
August 7 was already a day of infamy in the Christian history of the region. It was already known as "The Day of the Martyrs" within the Assyrian Christian community. On that day in 1933, as many as 3,000 Assyrian Christians were massacred in Simele (northern Iraq). It's also the day ISIS captured Qaraqosh — the "Christian capital" of Iraq — forcing Christians to flee the Nineveh Plain to Kurdistan, eliminating 1,900 years of Christian presence in Nineveh.
Many American Christians say they are hungry for leadership, but what are we actually doing beyond indulging in fictional stories of Mr. Fantastic, Invisible Woman, Human Torch, and The Thing battling evil, or the barely less fictional "leadership" on display in contemporary politics?