Former Director of Individual Giving at Sojourners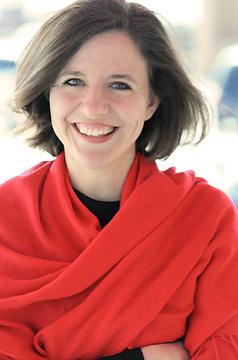 Leah Garrett joined Sojourners in November 2007. Her "hometowns" are located in Indiana and Illinois but a couple of years living in both Kansas Cities make that Cow Town home too.
In 2004, Leah and her family moved to College Park, Maryland where her husband pastors a church. Leah also holds a minister's license and a Bachelors in Religion.
In the years since college, she has attempted to find the connection between the "good news to the poor" and the normalized ministry of church life. Professionally, she has worked for a treatment center for abused/neglected children, a retirement home, and a community health clinic.
Her commitment to thrift store shopping is an essential element of her theology as is the necessity of adding crunchy natural peanut butter to her s'mores. In addition, Leah relieves stress by singing her heart out while fixing dinner, despite the fact that her two precious preschool sons cry out "Mommy, stop! It hurts my ears."
In her current studies for a masters program for Non-Profit Management, Leah has learned that her hopes of seeing social change are bound by the government's policies. So instead of changing her degree to Public Policy, she joined Sojourners.
Posts By This Author
Sam's Story: Another Human Tragedy in the Health-Care Debate
08-27-2009
This week many of you heard the story of Sam.* Sam was a 21-year-old young man from a hard-working family. Over the course of several weeks in July he experienced extreme stomach pains.