LaVida Davis is the director of Grassroots Organizing and Capacity Building for Bread for the World , a collective Christian voice urging our nation's lawmakers to end hunger at home and abroad.
Posts By This Author
The Justice of Eating
01-17-2014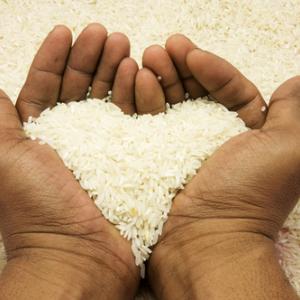 Many of us may not know what it is like to be hungry, to regularly miss meals, or to consume a diet void of essential nutrients to live a healthy life. Poet, diplomat, and politician Pablo Neruda captures this feeling well in his poem "The Great Tablecloth." Just before the holidays, millions of Americans learned what some aspect of hunger felt like as they saw a reduction in their SNAP (formerly food stamp) benefits.
On Nov. 1, every SNAP household saw its grocery budget reduced when an $11 billion cut went into effect — the equivalent of 10 million food stamp meals a day. And the program isn't out of the woods yet. The House and Senate have begun to finalize a farm bill that will impact vital anti-hunger programs. A compromise proposal expected in the coming weeks could further cut SNAP by as much as $8 billion, at a time when lawmakers need to protect and strengthen it.