Laura Reece Hogan is author of Litany of Flights, winner of the Paraclete Poetry Prize. She lives in California.
Posts By This Author
Ghost Nebula
03-28-2022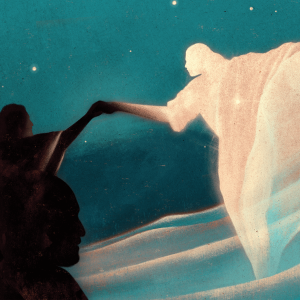 Touch me and see, because a ghost does not
have flesh and bones as you can see I have.
—Luke 24:39
So easily startled by vastness, dark
distances, arrival, they were terrified by him
that night glimmering in their midst.
Jesus knew they needed to finger the familiar
relief of bones under warm flesh to believe
the body, pale star
studding their peripheral vision, a specter
rattling even Peter, who had seen the not-
ghost of him before, walking the sea. Jesus
knew their need to know he hungered, tasted
the tilapia baked in olive oil with salt, lemon,
tangy fingers to mouth.