Laura Merzig Fabrycky is a freelance writer and editor. Her writing has appeared in Books & Culture, Foreign Service Journal, Review of Faith & International Affairs, Good Housekeeping Middle East, and elsewhere. She published her first collection of poetry, Give Me the Word: Advent and Other Poems, in 2015, and currently lives in Virginia.
Posts By This Author
She's Just 'the Help'
05-16-2016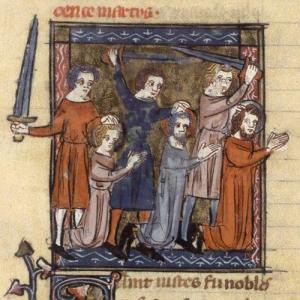 Hers is a hidden and uncertain story, but it is said that the martyr St. Crescentia of Lucania was part of "the help" in a Roman senator's household. She is one of a trio of holy martyrs that also includes St. Vitus and St. Modestus, all originally from Sicily. She might not even have been real, if we're to trust modern, historical standards.