Kristen Moulton writes for The Salt Lake Tribune.
Posts By This Author
Small Band of Mormons Register Their Opposition to Church Leaders
04-06-2015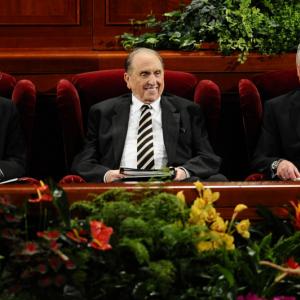 For the first time in decades, a small band of Mormons who disagree with their church stood during the semi-annual General Conference on April 4 and publicly shouted "opposed" to sustaining the top Mormon leaders.
At least seven people rose in dissent as part of an action by a loosely organized group calling itself "Any Opposed?"
At the same time, thousands of Mormons gathered in the church's Conference Center silently raised their hands to show their support for the governing First Presidency and Quorum of the Twelve Apostles, which guide the Church of Jesus Christ of Latter-day Saints.
The opponents did not say more during the afternoon session, but one of those who stood, Don Braegger of American Fork, Utah, said the group has a variety of concerns, including the perception that LDS history is rife with disturbing episodes; that the faith does not treat LGBT persons fairly; and does not offer wide enough roles for women.
Unlike in the 1970s and '80s, when opponents were removed from General Conference after voicing "no" votes, Saturday's opponents remained for the rest of the afternoon meeting.
President Dieter F. Uchtdorf, second counselor to President Thomas S. Monson, noted the contrary votes each time they were cast by replying, "The vote has been noted."
Excommunicated Mormon Kate Kelly: 'I've Done Nothing Wrong and Have Nothing to Repent'
06-24-2014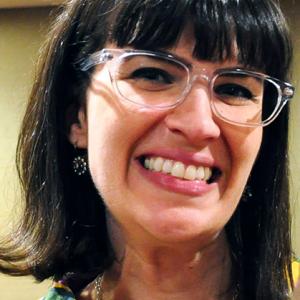 Women's ordination advocate Kate Kelly said it's unlikely she will seek rebaptism anytime soon into the Church of Jesus Christ of Latter-day Saints, which excommunicated her Monday.
"I've done nothing wrong and have nothing to repent," Kelly said in an interview. "Once the church changes to be a more inclusive place and once women are ordained, that's a place I'd feel welcome."
The decision by a Mormon bishop's council in Virginia to excommunicate her for "conduct contrary to the laws and order of the church" stunned Kelly, she said.
The word "apostasy" does not appear in the letter her Vienna Ward bishop, Mark Harrison, emailed to her, although it was the charge lodged against Kelly when he called for Sunday's disciplinary council.
"I honestly thought until the very last minute that they would do the right thing," the Ordain Women founder said Monday evening.