Kion You is a journalist at Brown University, and writes on topics such as fashion, Christianity, education, and Asian American identity.
Posts By This Author
'Crazy Rich Asians' Shows the Role of Christianity in the World's Richest Countries
09-05-2018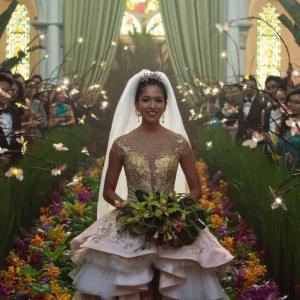 Crazy Rich Asians begets notions of Christianity in hyper-capitalist countries, satirizing Christianity by showing it as a tool for the wealthy to cozy up with those even more wealthy, accruing large doses of social capital with sprinkles of gospel. The movie, coming from author Kevin Kwan's personal experience, thus provides a damning window into looking at how Christianity functions today in the world's richest countries.
What We Have Lost by Ignoring the Third Commandment
04-04-2018
"Efficiency" and "productivity" are concepts that have reached so far out of the weekly 9 to 5 that they have become normalized standards in everything we do. Just scrolling on the internet reveals hundreds of messages on how to "life hack" and optimize our daily workflow, using Silicon Valley's constant technology outputs to crank up our daily efficiency bit by bit.