Khalil Ashawi is a reporter for Reuters.
Posts By This Author
Cold, Hunger, Despair: Deaths Surpass 20,000 in Turkey-Syria Earthquake
, , 02-09-2023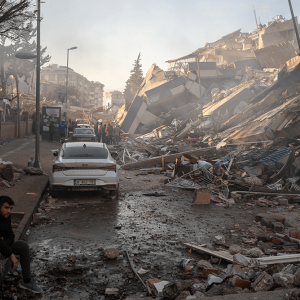 The rescue of a 2-year-old boy after 79 hours trapped in the rubble of a collapsed building in Hatay, Turkey, and several other people raised spirits among weary search crews. But hopes were fading that many more would be found alive in the ruins of towns and cities.