Kenneth Steven is a Scottish writer, poet, and retreat leader whose work is steeped in Celtic Christianity and the spirituality of Iona.
Posts By This Author
The Innkeeper's Wife
10-26-2020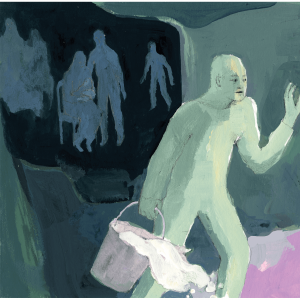 I reckon it was the girl,
not more than fourteen. Those eyes.
Something made him stop his talk,
hoist down the lantern and mutter out with them.
And that was one sour night—
dust and wind, things banging;