Kelsey Dallas is the national religion reporter for the Deseret News.
Posts By This Author
What You Need to Know About the Fairness for All Act
12-12-2019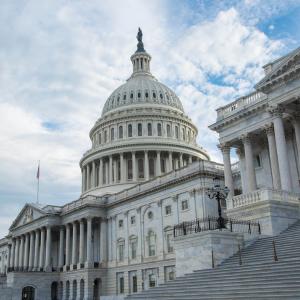 The Fairness for All Act, which was introduced Dec. 6 in the House of Representatives and sponsored by Rep. Chris Stewart (R-Utah), pairs nondiscrimination protections for gay and transgender Americans with protections for people of faith. It would outlaw discrimination against the LGBTQ community in most areas of public life, while also creating safeguards for a variety of religious organizations and individuals, including marriage counselors, adoption agencies, and schools.
Just in Time for Back-to-School, a New Effort to Protect Kids Bullied for Faith
08-31-2016
Before the start of the 2016-17 school year, the U.S. Department of Education announced its latest efforts to end religious discrimination in public schools across the country. Officials have launched a new website designed to help families understand their students' legal rights and updated an online complaint form.
Also, for the first time, the government will begin collecting data on religion-related harassment in U.S. public schools.