Rev. Keith Madsen is a retired American Baptist Pastor, living with his wife Cathy in North Bend, Washington. For 41 years he served churches in Kansas, Washington, Oregon, and New Jersey. Currently he hosts The Huddled Masses Mobilization Network, a website with a mission to mobilize people to preserve the American principles of freedom and opportunity for all in the midst of a Donald Trump presidency.
Posts By This Author
How Would Jesus See the Opioid Crisis?
01-28-2020
Opioid use disorder (OUD) is a disease, not a moral failing.
St. Francis: An Unexpected Leader for a World in Crisis
10-05-2017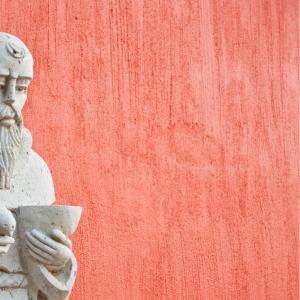 One day after celebrating the Feast of St. Fransis of Assisi, we are reminded that we need to hear the call Francis heard to repair Christ's church. God has blessed the world today with some great leaders. Pope Francis has shown he truly understands the legacy of his namesake. He has chosen a simpler, less ostentatious lifestyle than previous Popes, and he has spoken out strongly for the poor and for peace. He is pointing the Church, Catholic and non-Catholic, in the right direction. But he can't do it on his own. St. Francis didn't. There were strong leaders in this era as well as their devoted followers. That's what we need now. Reforming the American Church of today will take people who are willing to speak up for justice, both human and environmental. It will take people who will value a loving, dynamic fellowship over a stifled, silent one, afraid to "make waves". It will take people ready to joyously and lovingly embody the values of Christ, as did Francis of Assisi.