Katy Reckdahl is a New Orleans–based writer. Her work has appeared in The New Orleans Advocate, The New York Times, The Atlantic, and other news organizations.
Posts By This Author
How College Coaches Change the Lives of Students Formerly in Foster Care
07-18-2019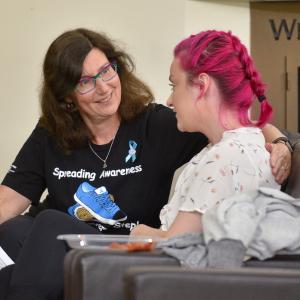 Seita Scholars have a 30 percent graduation rate, compared with national averages of 8 percent for former foster children. Maddy Day, a former director of outreach and training for the center, remembers becoming aware of the success of the Seita Scholars program while she worked at a similar program at the University of Washington.