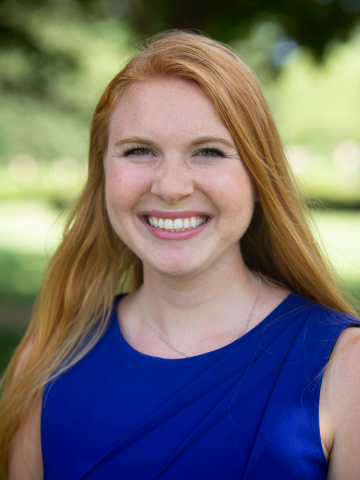 Raised in a New Jersey suburb on the outskirts of Manhattan, I graduated from Calvin College in Grand Rapids, Michigan with degrees in political science and writing. Ever since first reading "The Letter from Birmingham Jail" in a high school history class, I've been fascinated by how Christians are called to respond to injustice. As a writer and religion editor for my college student paper, I covered issues such as gentrification in Grand Rapids, the college administration's response to the termination of DACA, and student responses to #MeToo. I also spent a summer researching evangelical masculinity and the ways it can manifest in abuse. Most recently, I've been exploring the Church's approach to racial justice, equity, and inclusion at a faith-based think tank in DC.
Though I love learning about topics related to faith, justice, and politics, I've struggled with how to put my research findings into action. For me, faith is distinctly political; I believe that the Gospel's depiction of radical love has unavoidable implications for how Christians are called to live. One of the reasons I'm excited to be part of the Sojourners intern program this year is because of the opportunity to enact my convictions—not only will I be contributing to current conversations regarding faith/social justice as an editorial assistant, but I will also learn to live a life characterized by service and sacrifice alongside my fellow interns.
When I'm not reading books about social justice, you can usually find me running around the National Mall, exploring coffee shops, binge-watching The West Wing, or belting showtunes in the shower. Many thanks to my family for supporting my unpredictable life-decisions, and to my friends for giving me the courage to take the leap.