Karyn Bigelow is co-executive director of Creation Justice. She has served as the policy advisor and project manager as well policy analyst and research analyst at Bread for the World, focusing on the intersections of climate change, food security and racial equity. She is a steering committee member of the American Baptist Churches' Creation Justice Network and on the Leadership Committee of the Pan African Young Adult Network.
She earned her Master of Divinity from Pittsburgh Theological Seminary, where she sat on the board of directors, and her undergraduate degree in social relations and policy from Michigan State University. She is currently pursuing a Master of Science in global food security and nutrition, focusing her studies and research on sustainability. She holds a certificate in beekeeping and is a former Green Faith Junior Fellow.
Posts By This Author
'Blah, Blah, Blah.' Will COP26 Actually Lead to Climate Action?
, 10-29-2021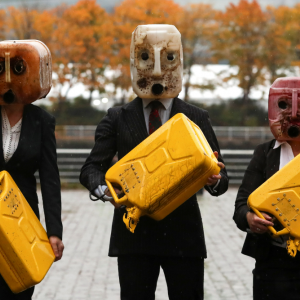 Starting Oct. 31, world leaders will gather in Scotland to negotiate the terms of our future. This United Nations climate change conference, called COP26, is an opportunity for leaders to flaunt their climate actions ambition — no leader more so than President Joe Biden, who plans to attend with nearly half his cabinet. This is a show of force from the White House, an indication that political winds have shifted and the United States is prepared to be a global climate leader.
Hope Is a Climate Survival Strategy
, 08-12-2021
This week, the United Nations Intergovernmental Panel on Climate Change (IPCC) released a report on the state of the climate crisis. It is a report that frames, in the cautious language of science, the dire state of the world. This panel of experts from around the world found that warming of 1.5 to 2 degrees Celsius in the next century is certain unless there are extreme and immediate cuts in greenhouse gases. This level of warming would spread and intensify the kinds of extreme weather — hurricanes, wildfires, floods, and heat waves — we have seen unfold for over a decade. This report shows us the reality that our actions will not be enough to prevent catastrophic climate change. Immediate action on climate can prevent the worst effects of climate change — but catastrophe has already happened. Catastrophes are happening all around us.