Kanwar Singh currently serves in the Massachusetts National Guard and is the co-founder of Portraits of Sikhs and a volunteer advocate for the Sikh Coalition.
Posts By This Author
Remembering the Oak Creek Tragedy
08-02-2017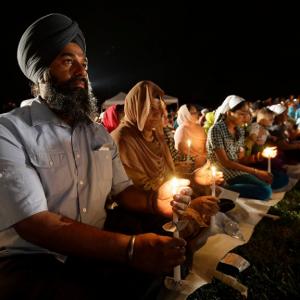 A neo-Nazi had walked into a gurdwara — or Sikh temple — in Oak Creek, Wis., and gone on a rampage, fatally shooting six worshippers and wounding several others, including a police officer. To this day, the attack on the Oak Creek gurdwara remains one of the deadliest acts of violence on an American house of worship in our nation's history.