Jung Pyo "J.P." Hong is an ordained elder with the Virginia Conference of the United Methodist Church.
Posts By This Author
Letters from a School Near MLK Street
10-14-2013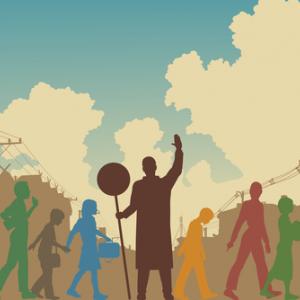 In my lifetime I've driven on three roadways named after Martin Luther King, Jr. One was a street, another a boulevard, and the third a highway. And whether by cosmic irony or human design, each of these roadways passes through communities of significant poverty and color, namely black. Around these roadways are boarded up storefronts, crack and heroin dens (think The Wire), condemned row houses, and inevitably, always – public schools.
From 2001 to 2006 I left the safety of the pulpit to teach in the schools of Baltimore and Washington, D.C., pursuing a call to care for the proverbial least of these (it's always pained me to think how I might feel to be called this, as in hey, you least of these, can I help you with anything? – but that's a reflection for another time). I left also the safety of a suburban megachurch, where all you needed to do to understand the socioeconomic standing of its members was to walk through the parking lot, and the familiar cultural context of my Korean-American upbringing.
This article, however, is not about me. It's about beautiful, creative, energetic, and intelligent children — kids who, as the least of these, are too often treated as such. There is no limit to blame: from the mother who comes to school drunk, a prostitute, publically shaming her son (who loves her nonetheless and gets beaten by the other boys defending her honor); to the worn-out teacher who drags a "difficult" child into the bathroom, bruising her arms and threatening her with verbal vitriol and rage; to the administration that promotes student after student, knowing they are years behind, but too old to remain; to the system that maintains, protects, and worships a biblical truism, that for to all those who have, more will be given, and they will have an abundance; but from those who have nothing, even what they have will be taken away (Mt.25:29).
Relearning to Read
04-04-2013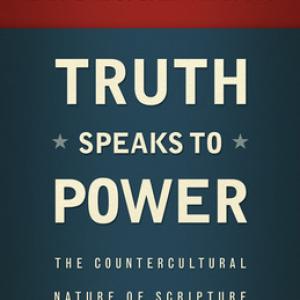 Truth Speaks to Power: The Countercultural Nature of Scripture. Westminster John Knox