Julie Bourbon is a freelance writer and editor in Washington, D.C.
Posts By This Author
With Open Arms
05-30-2017
Despite challenges, faith-based groups continue the work of refugee resettlement in the U.S.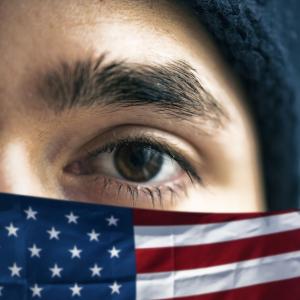 Lancaster, Pa., isn't exactly a big city, but with a population of about 60,000, it's also not the sort of place where you'd expect to bump into people you know at every intersection. Neither would you expect those people to be from Somalia, the Democratic Republic of the Congo, Cuba, Ukraine, or Syria.
But if you're Christine Baer, congregational resource developer for Church World Service, such encounters are all in a day's work, and they usually result in an invitation to someone's home for dinner.
CWS is the relief, development, and refugee assistance arm of the National Council of the Churches of Christ. It relies on volunteers in the community to help newly arrived refugees restart their lives in the United States.
Congregations make up the family welcome teams, a vital part of the resettlement process. But about 10 years ago, congregational co-sponsorship of refugees resettled in the Lancaster area began to decline, and as recently as three years ago, only five congregations were sponsoring families. Baer attributes the drop to a difference in the way people practice church and community today and to people's lives being busier and faster, with less time to commit to volunteer work.