Posts By This Author
Rallying Around the Sisters
04-26-2012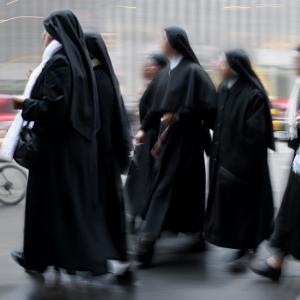 Two months ago, I went to the Maryknoll motherhouse, a massive stone building in Ossining, N.Y., to interview 93-year-old Sister Madeleine Dorsey for a book I am writing. This was a sister who had chosen to stay with the poor in El Salvador after the 1980 murder of Archbishop Oscar Romero. A few months later, she found the bodies of her murdered sisters buried in a shallow grave.
She was willing to risk her life, she said, "to help the poor rise up and know themselves as children of God."
So when I heard that the Vatican had ordered a crackdown on the largest umbrella group of U.S. sisters, accusing them of spending too much time "promoting issues of social justice," I was stunned. Perhaps I shouldn't have been, given Rome's historic failure to support its best and brightest.