Judith Siambe is program manager of the Centre for Peace and Nationhood (CPN), a program of the Kenya Mennonite Church supported by Mennonite Central Committee.
Posts By This Author
Working From Home Isn't an Option Here
06-01-2020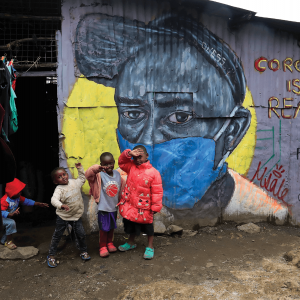 "IN OUR COMMUNITY, the way homes are clustered and clumped together, there is no social distancing. There is poor water supply. There is a poor drainage system. What hit me so hard was that if this disease were to get in the areas where we are working, it would mean that the whole population of that area would be cleared out. Because if one person gets the disease, it would really spread so fast to other people.
People in Mathare [in Nairobi] depend on day-to-day activities for earning income—you wake up in the morning, someone will call you to wash their clothes, to do their household chores. So you can't tell them to work from home because they have to go out and [earn money] for food.