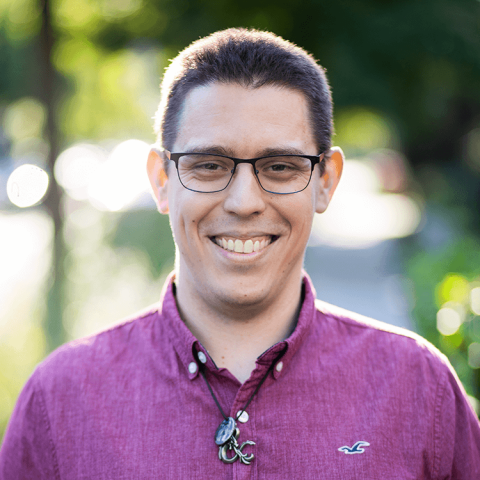 Joey Thurmond is the editorial assistant for Sojourners. He was born and raised in North Carolina and holds the Appalachian town of Boone close to his heart. He has a bachelor's degree in communication and a master's degree in English, respectively from High Point University and Gardner–Webb University.
While he has dabbled in academia as an English teacher and tutor, he has primarily been an online writer and editor for nearly a decade with a vested interest in the creatives, development, and design of videogames. His work can be found at Push Square, Tech Raptor, Game Informer, Love Thy Nerd, and Common Sense Media.
Joey believes that such art has much to teach us about humanity, often being the greatest means through which we absorb life-changing beauty, vulnerability, and truth. He not only thinks art reveals the image of God in us as creators, but also brings us closer to God, each other, and God's good creation. Joey also has a blossoming interest in how Christian faith informs our understandings and practice of romance, sexual orientation, and gender identity.
He enjoys listening to indie folk and chillhop. Creative writing, reading, and gaming often take up his spare time, which are made even more fulfilling on rainy days with a black coffee in hand. He also loves dragons way more than you do. You can find him at saveasdoc.com or as @saveasdoc on Twitter.
Posts By This Author
Friendships Fall Apart in 'Banshees of Inisherin'
02-23-2023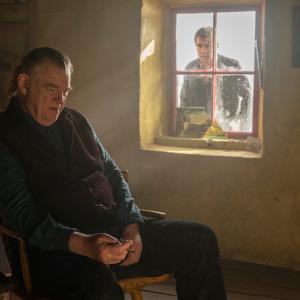 The Banshees of Inisherin has received several awards from the Golden Globes and multiple nominations for the forthcoming Academy Awards. It's not hard to see why: Martin McDonagh's film captures the complex, deep turmoil of a friendship falling apart. The friendship falls apart because the characters don't have the framework to work through misunderstandings due to their depressive state.
Believe It or Not, the Book of Revelation Embodies Nonviolence
11-21-2022
Jeremy Duncan invites readers to remember that the Jesus of Revelation is the Jesus of the gospels: A king of kings and a Prince of Peace. 
REVELATION IS AN intimidating book of the Bible to understand, let alone apply to everyday life. Dense with symbolic imagery and metaphors, it has been subject to innumerable interpretations and far-flung theories. But what are we to make of startling moments in the text, like when Jesus regurgitates a sword or John eats a scroll? In Upside-Down Apocalypse: Grounding Revelation in the Gospel of Peace, author Jeremy Duncan walks readers through Revelation by drawing parallels between the genres and figures of speech of John's day and ours, lending clarity to how John's apocalypse is deeply steeped in Jewish literary tradition and Roman culture. When we ignore this context, we miss the point of the final book of the New Testament: Revelation is not the wrathful reckoning of a conquering king; rather, as Duncan writes, it's a testament to "how the Prince of Peace turns violence on its head once and for all."
With each chapter, Duncan decenters "chrono-centric" approaches to Revelation, encouraging readers to avoid reading the text as "a story about me and my world and my time exclusively." As the perfect, timeless witness of God, Jesus must be the guiding principle by which we understand all of scripture. Only then can we appreciate how God's kingdom in Revelation contrasts with earthly kingdoms fueled by oppression. "[E]very time you awaken to how empire is trying to steal your imagination and make you believe in violence," Duncan writes, "you have rightly interpreted Revelation regardless of the time period in which you awake." Revelation asks us to watch for injustice, wherever and whenever it appears.