Posts By This Author
The Two Jacks: Contrasting Takes on C.S. Lewis and JFK's Public and Private Faiths
, 11-19-2013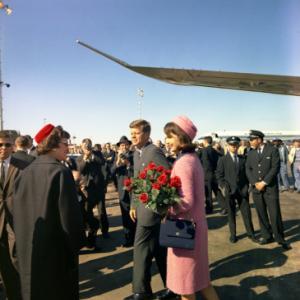 In November of 1963, C. S. "Jack" Lewis knew he was dying. The Irish-born literary scholar, children's author, and Christian apologist had come out of a coma in July, only to be diagnosed with end-stage renal failure. He retired from his post at Cambridge University, choosing to die at home in the Kilns, where he lived with his brother, Major Warren ("Warnie") Lewis.
On Friday, Nov. 22, he retired to his bedroom after lunch. At 4:30 p.m. GMT he took some tea. An hour and a half later, Warnie heard a crash and discovered Jack unconscious. Within three or four minutes, he was dead, exactly one week shy of his 65th birthday.
A few minutes later (11:39 a.m. CST), Air Force One touched down at Love Field in Dallas, Texas, as a motorcade prepared to take President John F. Kennedy and his wife Jacqueline, along with their entourage, to the Dallas Business and Trade Mart. But the motorcade never arrived at its destination.
After the president suffered mortal gunshot wounds to the head at 12:30 p.m., his limousine rerouted to Parkland Memorial Hospital where the 46-year-old president was dead upon arrival.