Posts By This Author
Where Did Our Ideas About Hell Originate?
04-18-2018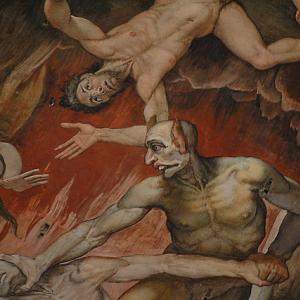 Some theologians taught that eventually all evil human beings and even Satan himself would be restored to unity with God. Other teachers held that hell was an "intermediate state," where some souls would be purified and others annihilated.
Why Pope Francis is Reviving a Long Tradition of Local Variations in Catholic Services
10-02-2017
Pope Francis has changed Catholic Canon law – and met with some intense reactions.
At stake here is the language used for the Mass and the question of who has the responsibility for translating the Catholic liturgy into regional languages.
So why should this issue be so very controversial in the 21st century?