Joanna Harader serves as pastor of Peace Mennonite Church in Lawrence, Kansas. She is supervising editor for the Practicing Families blog, and tries to keep up with her own blog, SpaciousFaith.
Posts By This Author
New and Improved Christmas Hymns
12-13-2013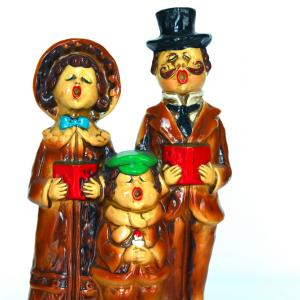 One of the downsides of a theological education (and/or an overactive theological imagination) is an inability to sing some favorite old hymns with naive gusto. During this Christmas season in particular, we simply know too much about the biblical story (and the reality of childbirth and babies in general) to fully believe all of the touching words in some of the most popular Christmas carols.
So as a public service, I have written historically accurate versions of three of the most beloved holiday hymns. Without personally endorsing any of the theology below, I also offer some alternatives to those who don't theologically jive with the current version of "Joy to the World."