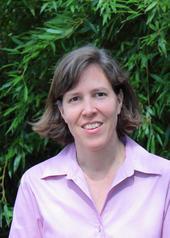 Jennifer Howe Peace is Assistant Professor of Interfaith Studies at Andover Newton Theological School and co-director of the Center for Interreligious and Communal Leadership Education (CIRCLE) a joint program with the Rabbinical School at Hebrew College. Dr. Peace is the founding co-chair of the Interreligious and Interfaith Studies group at the American Academy of Religions, launched in 2013. Author of numerous articles and essays on interfaith cooperation, Dr. Peace has been an interfaith organizer and educator since the 1990's. Currently she is a series editor for a new Palgrave Macmillan book series on interreligious and interfaith studies.
Posts By This Author
On Scripture: It Is About the Land. It Is Not About the Land
09-23-2013
Our relationship to place is so conditioned by our life experiences. When I moved to North Cambridge, Mass., from the expansive West Coast, I got a lesson in the meaning of "near" and "far." Walking around my new neighborhood, I greeted an old woman sitting in front of her house.
"Did you grow up around here?" I asked.
"Oh no," she assured me, "I grew up way over on Sherman Street." Sherman Street is about three blocks from where we were talking, but it is a different neighborhood. So in the language of her personal geography, Sherman Street is not "around here."
When I traveled to Israel this summer with a group of seminary students from Andover Newton Theological School and Boston University School of Theology, what struck me most was another lesson of geography: If you live in a country the size of New Jersey, your sworn enemy might literally be your next door neighbor.