Jennifer Ochstein is a Midwestern writer and professor. Her reviews, essays, and poetry have appeared in America magazine, Brevity, and other publications.
Posts By This Author
A Theology of Hospitality
02-25-2019
'Mrs. Dalloway' is a manual on kindness in the face of war and moral injury.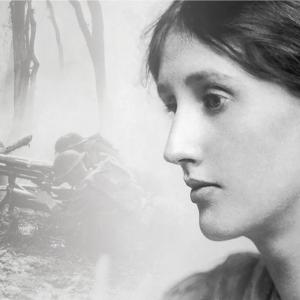 AS AN OUTSIDER, Virginia Woolf eschewed labels that attempted to relegate her to tidy boxes. The label "feminist" should die, the British novelist wrote in Three Guineas, an essay published in 1938 that married equal opportunities and pay for women with how a society might prevent fascism and war.
Likewise, despite her disdain for war, she would not claim herself a "pacifist." The only label she allowed for herself was "outsider," and perhaps because of that, many of her novels are concerned with outsiders. But it wasn't just outsider status that fascinated her: It was the way patriarchal structures punished outsiders for failing to conform to and live within their confines, most notably those associated with war.
Woolf's intellectual and social concerns form the subtext of many of her novels. While Woolf's 1925 novel Mrs. Dalloway has not traditionally been labeled an anti-war novel, it reveals a rich theology of hospitality, an antidote to war and the moral injury that results from the ways that war wastes human life. Outsiders hold the key to this theology in the way they form their peculiar values despite the patriarchal structure's insistence that they are frivolous, cowardly, or only after personal gain.