Posts By This Author
What Naming ISIS' Actions 'Genocide' Would Mean to Christians
03-17-2016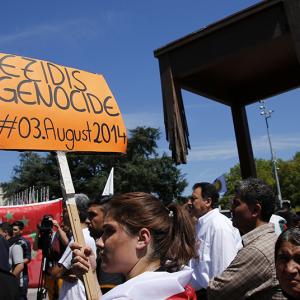 Former Soviet dissident Natan Sharansky famously said that President Ronald Reagan's 1983 "Evil Empire" speech was a turning point for him and other prisoners in the Soviet gulag.
"For us, that was the moment that really marked the end for them, and the beginning for us," recalled Sharansky in a 2004 interview.
He and fellow prisoners communicated the news between cells with taps on walls and toilets. They understood immediately that the truth about the Soviet Union would resound around the world: Reagan's moral condemnation made indifference toward Soviet oppression unthinkable.