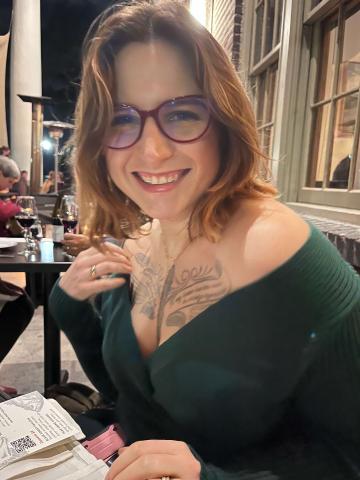 Jennifer C. Martin is a dirtbag Christian and a polyamorous writer living in Richmond, Va., with two of her three partners and two children. When she's not trolling on social media, she enjoys baking, yoga, and gaming. She graduated from Lee University in 2009 and is now a member of the United Church of Christ. Her work has appeared in Olney, Gawker, UPROXX, Jezebel, Time magazine, and the Los Angeles Review of Books.
Posts By This Author
We Don't Have to Let the Dead Die Twice
09-29-2022
"All the Ways Our Dead Still Speak" reminds us that remembering our ancestors — both the good and the bad in them — is a loving act.
CALEB WILDE is familiar with death. He is the descendant of two long-term generational funeral home families and went into the funeral industry himself. His first book, Confessions of a Funeral Director, delved into some of the more uplifting stories he's had in death care. His latest book, All the Ways Our Dead Still Speak, is more introspective.
The early chapters detail a few death experiences — an atheist seeing the dead parents of her husband as he dies, for instance — and at first, that's what I thought the book would be about: exploring what people's deathbed visions meant to them, regardless of whether those visions were real. But for Wilde, that's missing the point. What matters is that the dead are still speaking to us. Death isn't necessarily an end, Wilde argues — it's a transformative experience; the living carry inside us the essence and dreams of the dead. Open conversations about death and dying can lead to a healthier society.
Wilde specifically calls out white people, his ancestry and mine, for being disconnected from their ancestors. He cites the difference between the polite, private, quiet funerals of white people versus the communal, intensive, emotional funerals of Black people. Many white people believe that grief is a personal, private journey. However, in many Black families and cultures all over the world, grief is a communal process. People come together to remember, love, and support each other. In these times, they cease to become individual selves and instead focus on the plural self — on community: A community of people both dead and alive.
We Can 'Rethink Sex' Without Reviving Purity Culture
04-21-2022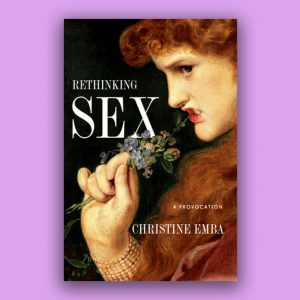 While Rethinking Sex maintains a nearly secular perspective throughout, toward the end of the book she draws on 13th-century theologian Thomas Aquinas' definition of love, which is that we should be "willing the good of the other" and creating goodwill in our relationships and interactions with other people.