Jenn Lindsay is a freelance documentary filmmaker based in Rome and a doctoral candidate in religious studies at Boston University.
Posts By This Author
A Battle for the Souls of Refugees
08-01-2017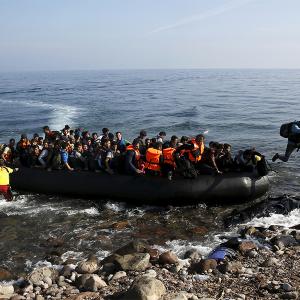 When Muslim refugees arrive on this Greek island, it is more common for them to take selfies than to drop to their knees and pray. But what the refugees do sometimes find are Christian groups that come to proselytize.