Jeffrey D. Clements is cofounder of Free Speech for People (freespeechforpeople.org) and the author of Corporations Are Not People: Reclaiming Democracy from Big Money and Global Corporations.
Posts By This Author
People of God v. Citizens United
06-08-2015
Corporations aren't made in the image of God—people are.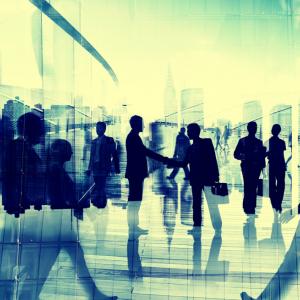 WHEN YOU GIVE a luncheon, Jesus says, don't invite your rich neighbors; instead invite the poor, the vulnerable, the outcast. I was reminded of Jesus' words recently when President Obama came to Boston. Local foodies celebrated his stop at a hip restaurant. However, only the "rich neighbors" were invited: Thirty guests who had paid up to $33,400 each in political contributions were given the opportunity to lunch with the president.
Amazingly, a $33,000 lunch is pocket change for those now entitled, thanks to Citizens United, to the ears of our politicians. In the 2012 election, one multibillionaire spent $150 million to defeat Obama. Thirty-two super PAC donors, "giving an average of $9.9 million each, matched the $313 million that President Obama and Mitt Romney raised from all of their small donors combined—that's at least 3.7 million people giving less than $200," stated a 2013 report that examined Federal Elections Commission data.