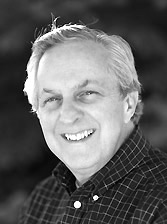 Jeff Wright is a pastor at Heart of the Rockies Christian Church (Disciples of Christ), Fort Collins, Colorado. He and his wife lead alternative tours to Israel and Palestine and serve as short-term missionaries to Israel/Palestine for the Board of Global Ministries of the United Church of Christ and the Christian Church (Disciples of Christ).
Posts By This Author
Mary's Song
12-18-2014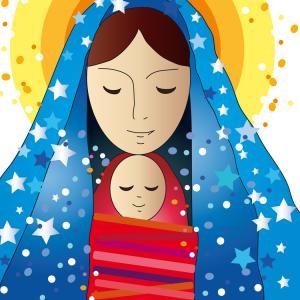 Mary, the mother of Jesus, sings at Christmas. It's not your typical carol. Hers is a song of thanks and praise, but Mary's sweet soprano voice is deceiving.
Her canticle, The Magnficat, is recorded in the Gospel According to Luke. The text is assigned to be read in the churches Sunday.
Mary sings about politics and economics, the dangers of unchecked power and the foolishness of false pride, and what it means for persons and nations to eschew the common good.
Mary sings of the outstretched arm of a Holy God who is effecting a great reversal in the world: the proud are scattered, the mighty brought low, the lowly raised up, the rich sent away empty and the hungry filled.
Mary sings the world forward, toward a global community of justice and compassion.
A first thought? How uncharacteristic of an expectant mother, this song! A second thought? Perhaps not so unusual.
Israel and Palestine: Peace or Pieces?
07-29-2014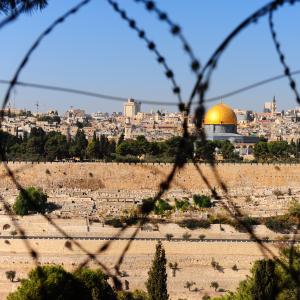 The first thing that visitors and volunteers see at the Tent of Nations just outside of Bethlehem is a large stone on which are written the words, "We refuse to be enemies." As Israeli settlements draw ever closer to their land and the Israeli Defense Forces destroy their orchards, the Nassar family continues to pay a heavy price in their practice of Jesus' teaching, "Love your enemies, do good to those who hate you, bless those who curse you, pray for those who abuse you (Luke 6:27-28)."
The Nassars refuse to divide the world into friends and enemies, challenging the rest of us to do the same.
As a Christian, I was raised to be pro-Israel. Since going to the region many times, I've become pro-Palestinian and pro-peace, too, which has led me to explore the narratives of Palestinians as well as Israelis. I grieve the deaths in both Israel and Palestine. Every human life has extraordinary value. The loss of even one life is a loss to all of us.