Jeanne Torrence Finely is a United Methodist minister and a writer for FaithLink, an adult digital cirriculum on current issues.
Posts By This Author
Still Singing Out Love
03-01-2016
At Home: The Maine Tour, by Noel Paul Stookey. Neworld Multimedia.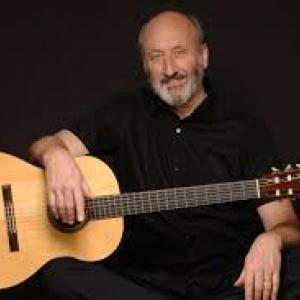 NOEL PAUL STOOKEY has been a musical voice for peace, love, and justice for more than 50 years. With his new solo CD/DVD set, At Home: The Maine Tour, he builds on the legacy of Peter, Paul and Mary as well as on his considerable solo work. The 24 songs on this album were recorded in a 2014 tour of nine towns in Maine, where he and his family have lived for some 40 years. They incorporate not just folk, but also rock, pop, and jazz. Although they span his career, they are not a nostalgic gaze at the past but a testament to Stookey's ongoing creativity and social ethic.
The performances are intimate and relaxed while possessing a vital energy that courses through the whole sequence. They warm the heart, evoke laughter, comment on social concerns, call for justice, touch pain, and promote Love with a capital "L." Through his stage presence, humor, and invitations to sing along, Stookey connects easily with a live audience. In the DVD, close-up shots of his hands and face give the viewer a feeling of a one-on-one encounter. Adding to the intimacy is the fact that the songs are from one voice and one acoustic guitar. Stookey's skillful playing exhibits the right combination of gentleness and boldness.
Guarding the Spirit
, 01-01-1992
The balanced life of activism and contemplation.