Janice Hicks, a former chemist, is a deacon candidate in the Episcopal Diocese of Washington and a chaplain-in-training. An Episcopal Evangelism Society grant supported her work on spirituality and dementia.
Posts By This Author
The Person Who Remains
12-05-2017
Amid all that dementia takes away, how do we nurture the spirituality that endures?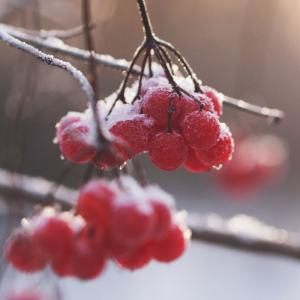 MY MOTHER LIVED WITH dementia for more than 20 years. My family members all experienced grief that was deep and complex, yet there were surprising moments with Mom that I found profoundly spiritual. As I spent time with her through the stages of her Alzheimer's, I experienced a few times when she reached a place more complex and lucid than our understanding of her medical condition might allow.
As a scientist with an interest in chaplaincy, I wondered: What is known about this intersection of dementia and spirituality? What does the church say about dementia? How might all this inform our ministry to those experiencing dementia?
"Dementia" itself is a difficult word. Its origin comes from "de-" (undoing) "mentia" (mind). Already this label stigmatizes a person. A preferred term might be ADRD: Alzheimer's Disease and Related Diseases. Alzheimer's is a brain disease thought to cause some 60 to 80 percent of dementia cases. Related diseases include vascular, frontotemporal, and Lewy Bodies types of dementia. All have symptoms of memory loss, cognitive loss, and eventually physical loss (such as the inability to walk), caused by progressive damage and death of brain cells.
Safe and Welcoming
11-30-2017
Practical ways to welcome those with dementia--and their caregivers--into our church communities.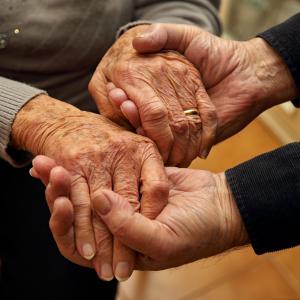 Churches in Great Britain, and increasingly in the U.S., have developed ways to become "dementia friendly." Here are a few suggestions.
Educate church staff and laity to have at least a basic understanding of dementia and how it affects a person physically, emotionally, and intellectually.
Ensure that the worship space is safe and welcoming to the elderly and cognitively impaired.
Provide a volunteer companion for the person with dementia to allow the caregiver to relax a bit and worship.