Jake Kincaid is a reporter for Reuters.
Posts By This Author
Clutching Graveyard Crosses, Hundreds March for Women in Mexico
11-05-2021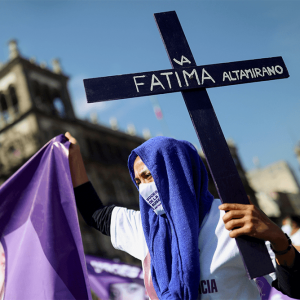 Holding aloft crosses bearing the names of murdered women, hundreds of people marched in Mexico's capital on Wednesday to protest violence against women amidst a steady nationwide increase in femicides.
Chanting "we are your voice," organizers used megaphones to read out the names of murdered women in downtown Mexico City.
The "Day of Dead Women" march took place a day after Mexico's national holiday Day of the Dead. About 500 people took part in the protest, according to a Reuters witness.