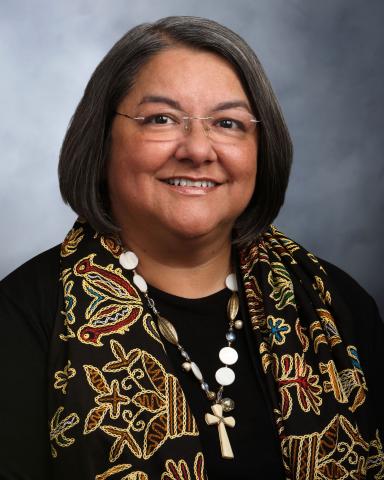 Inez Torres Davis is Director for Justice for Women of the ELCA (1997-current).
Inez Torres Davis is an Indigenous Latina (Chiricahua Apache, Mayan, Aztec and Spanish) who came to Women of the Evangelical Lutheran Church in America (ELCA) in January of 1997 after nine years of urban parish ministry and three years of directing a Chicago-wide non-profit organization. Inez is Women of the ELCA's core racial justice trainer.
Inez was instrumental in the beginning of the ELCA's address of racism as a consultant from 1991-1996. She also served on President Bill Clinton's "One America in the 21st Century" initiative's race panels in 1998 and 1999. She consulted with the World Council of Church's Women's Desk for the symposium "Church Women's Response to Racism" in 2000 in Bangalore, India.
In 2004-2009 she led WELCA's training team working with Pacifica Lutheran Seminary in Berkeley, California and has trained a team to work with Gettysburg in Philadelphia. She was a member (2008-2011) and co-chair (2011-2014) of the NCCUSA's Justice for Women Working Group. Inez has also represented WELCA at Ecumenical Advocacy Days, the United Nations Commission on the Status of Women, and the International HIV/AIDs Conference in Vienna, Austria.
Inez is a rostered Word & Service lay professional of the ELCA. Inez currently serves on the World Day of Prayer USA Board, is an Illinois State Commissioner for Guardianship & Advocacy, and she sits on the ELCA's Theological Discernment table.
As program staff, Inez has written such Women of the ELCA's programs as Epiphany, God Colors Outside the Lines, Caring for the Earth, A Day Full of Light, Women Over 50 and HIV/AIDS, and the two Sacred Spaces programs (among others). Inez currently consults on WELCA's behalf with Bread for the World and Sojourners (both in Washington, D.C.). Inez is also a blog writer (for WELCA and her own blog page), a spiritual director, a wife, mother, grandmother, gardener, writer, and painter. Inez is also a Reiki master and creator of sacred spaces.
Posts By This Author
How To Erase a Person
01-13-2016
The Blind Intersection of Race and Gender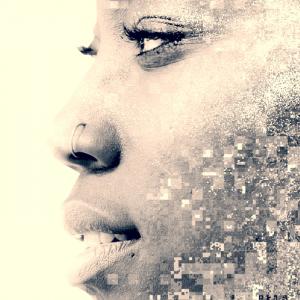 "When I see you, I don't see color," is something white women have said to me for decades. When heard from white women I see as sisters in Christ, these words erase me. For years I tried responding. I might say, "I get that you are refusing to attribute to me the bad things you have heard about people of color," to which might come the response: "Oh no! I was raised to accept everyone!" Or I might say, "I know you mean that as a compliment," and she might say, "I really mean it; I don't see your color!"