Indhira (she/they) is a therapist, spiritual practitioner, and Ph.D. student in social work, studying religious trauma and the Black church.
Posts By This Author
When God Feels Distant, 'Attached to God' Offers Helpful Guide
03-23-2022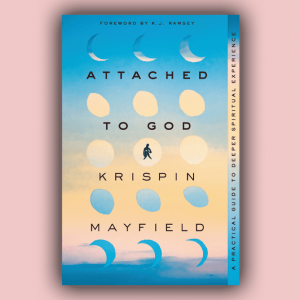 Using theologically diverse Christian figures ranging from Billy Graham to Mister Rogers, Mayfield offers examples of what insecure attachment to God can look or feel like, including feelings of doubt, shame, or distancing. Leaning heavily on attachment theory — a theory that examines relationships and the nature of the bonds between people, especially between caregivers and children, romantic partners, and close platonic relationships — Mayfield provides a relatable guide to assist folks with identifying the deeper questions and beliefs behind some of our spiritual frameworks.
RuPaul and Joshua Harris Have More in Common Than You Think
10-05-2021
As I was watching [RuPaul's Drag Race], I came to the realization that the drag community and those recovering from spiritual trauma have many similarities: Both communities are marginalized communities within the broader society but are often the subject of pop-culture conversations.