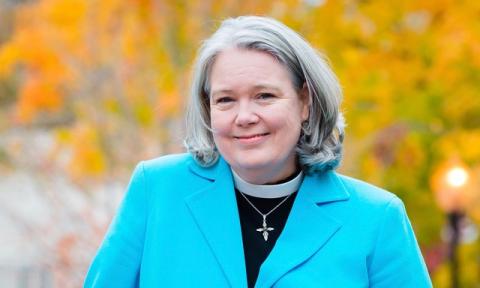 Gini Gerbasi is Rector at St. John's Episcopal Church, Georgetown. She is a graduate of the Wesley Theological Seminary in Washington (with coursework in Anglican Studies at the Virginia Theological Seminary). She is also a graduate of both the Undergraduate and Law School at the College of William and Mary. In her previous life, she worked in public policy relating to poverty and hunger, and as a criminal defense attorney. She was ordained in 2007, and served as Associate Rector at Christ Church in Kensington, Md., before moving to St. John's Lafayette Square in 2012.
Posts By This Author
Co-opting Sacred Space for a Cheap Political Stunt
06-02-2020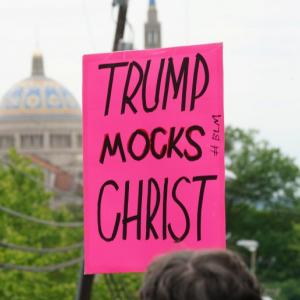 Editor's Note : Amid nationwide protests following the police killing of George Floyd in Minneapolis, Minn., President Donald Trump on June 1 threatened in a Rose Garden speech that he would deploy military personnel to cities that refused to call out the National Guard. Following his announcement, police dispersed a peaceful protest outside the White House with tear gas and rubber bullets so the president could cross the park and pose in front of the historic St. John's Church. Rev. Gini Gerbasi, rector at St. John's Episcopal Church, Georgetown, about two miles west, had been at St. John's Lafayette Square organizing aid for protesters that afternoon. This is her account of the events.