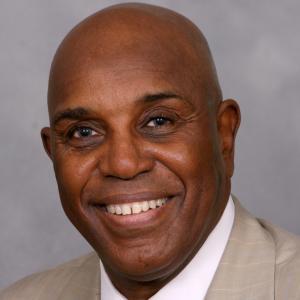 The Rev. Dr. Gerald L. Durley was born in Wichita, Kansas; grew up in California, and graduated from high school in Denver, Colorado. He was recruited to play basketball for Tennessee State University where he became a student leader in the Civil Rights Movement of the 1960's. Upon earning a degree in psychology, Dr. Durley became one of the first U.S. Peace Corp volunteers to serve in Nigeria. He holds a master of science in Community Mental Health/Psychology from Northern Illinois University, a doctorate degree in Urban Education and Psychology from the University of Massachusetts, and a Master of Divinity from Howard University School of Divinity. While serving as Pastor, he became intensely involved in the climate change, global warming, and environmental justice movement. Rev. Dr. Durley now combines the disciplines of faith and science with the lessons learned as a civil/human rights advocate from the 1960s. He believes that God created a perfect ecologically balanced world for humans to care for, but we are destroying it at an alarming rate. He asserts that for the environment to be saved, the educational, scientific, business, political, and faith communities must seek common solutions. He has been married for almost 50 years to his wife, Muriel. They have two children and four grandchildren. His autobiography, I Am Amazed, is available on Amazon.
Posts By This Author
Climate Change Is a Civil Rights Issue: Here are 4 Ways to Respond
10-09-2018
As a civil rights activist from the civil rights movement of the '60s, I continue to believe that everyone has constitutional rights. Thousands of Americans are being denied their civil and human rights because insensitive or politically manipulated legislators are creating policies that are destroying the environment. When profits, rather than the well-being of human and environmental life, determine the survival of the planet, it is a civil rights issue.