Posts By This Author
Jackie Robinson's Faith Missing From '42' Movie
04-15-2013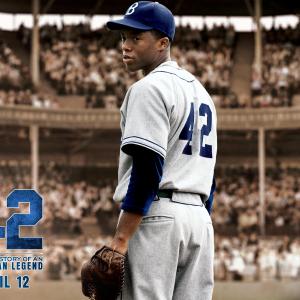 A new film about Jackie Robinson, titled "42″ — the number he wore during his historic career — tells the triumphant story of how the Civil Rights icon integrated professional baseball by playing for the Brooklyn Dodgers. But there's a mysterious hole at the center of this otherwise worthy film.
The man who chose Robinson for his role, and masterminded the whole affair, was Dodgers General Manager Branch Rickey, played by Harrison Ford. In their initial meeting, the cigar-chomping Rickey makes it clear that whoever will be the first African-American in major league baseball will be viciously attacked, verbally and physically. So Rickey famously says he's looking for a man "with guts enough not to fight back." He needs someone who will resist the temptation to retaliate. Robinson agrees to go along with it.
But where did Rickey get that crazy idea and why did Robinson agree? The film doesn't tell us, but the answers to these questions lie in the devout Christian faith of both men.